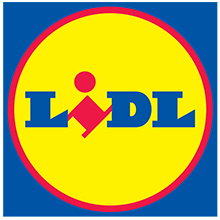 Project Introduction
---
We were approached by Lidl UK to make a viral video in a hidden-camera/flashmob style for a new store opening in Dorking, Surrey. Working with the great team from Opera on the Run, we managed to shoot a fantastic video with a minimal crew of two camera operators and one sound person.
Step
1
We referenced samples online of videos that had a similar style and had the client approve the ideas that we were running with, including lots of additional hidden cameras and multiple takes for one seamless production.
Step
2
We recce'd the location before the shoot just to analyse the setup that we would take on the day and decided on positions and camera options available. We organised the route for Opera on the Run to take for the optimum impact on the shoppers in the store and recorded.
Step
3
The edit and sound mixing were produced, and marketed online with YouTube. Pretty much all of the comments from the public were really positive and the video seemed to go down well with the UK shoppers!