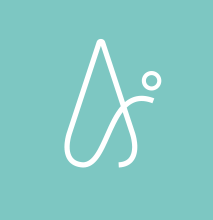 Project Introduction
---
Pilates in the air, is also known as Aerial Pilates. Aerial Pilates is a unique form of practicing Pilates exercises in the air by suspending the body, or parts of the body in a soft aerial silk hammock.
Find out more at www.aircontrolpilates.com
We were commissioned by Debbie Robbins – Founder of Air Control Pilates – to initially make a film about her exciting enterprise and explain what aerial pilates was all about. After discussions, we decided the best approach was to make a series of short films that could be used on social media to maximise promotion, as well as a longer film about the background of Debbie herself, since the videos would also reflect her effervescent personality.
Step
1
After discussions we decided to make a series of short films that could be used on instagram, facebook, twitter and other social media outlets. We focussed on the 1-minute time limit of instagram videos as this is where her core business reach exists, and we felt that this would also be the best way to grab people's attention. We decided that the most exciting way to do this was to take the aerial hammock -that she uses for her classes and teacher training- out of the studio and into a location that would be spectacular.
After much deliberation…we decided on a location!
Step
2
So we strapped on our hiking boots and climbed up Arthur's Seat! Where else would be a better location to showcase this amazing venture, than one that showcases the beauty of the city Air Control Pilates is based in? Debbie also takes the classes and teacher training worldwide so again this landscape lent itself to the huge scope of the business – namely that it is a worldwide venture whose roots are based in Scotland!
Step
3
In addition to the Arthur's Seat filming, we also wanted to include footage from the two studios that she runs in Edinburgh, which are for pilates and aerial pilates respectively, so we set about capturing footage from these locations with classes on as well.
Step
4
We decided to convey the sense of freedom, balance and motion in the exercises that using fluid camera moves and aerial shots would work best. Hence, we utilised the DJI Ronin-M gimbal support system and the DJI Phantom 4 drone for seamless transitions between shots, and the kind of epic scope you can only get with large-scale movements, both inside and out.
Step
5
There are many future possibilities for films to help promote Air Control Pilates, and there's a few ideas we've kept under wraps for now that may be seen at a later date and hopefully go viral. Watch this space!