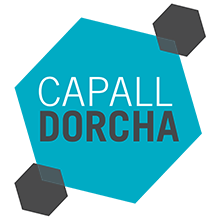 Project Introduction
---
We were approached by an independent arts organization Capall Dorcha for promoting a new theatre production, based on playwright Ronan O'Donnell's  1980s-inspired dystopian future set in a Scottish council estate, called 'Brazil', where Europe is at war with America. Instead of the usual highlights shot in a theatre and some quotes from the show, which we can do just as adeptly, we decided to make a more cinematic movie-style trailer for the show.
Step
1
We looked through the material used for the show and collaborated in choosing the most relevant scenes that would help define the style and tone of the play. Once agreed, we set out on recces of various locations that could double as a dystopian future council estate, as well as organising shooting the Newsroom and piece to camera scenes in the RareBird Studio.
Step
2
Principle photography in the studio, of the Newsroom scene, shot on green screen and later the background keyed out and replaced, as well as the low key shooting of Barry playing three different characters in the show, also in the studio with a black felt backdrop.
Step
3
Shot in 4k, we mastered it at the highest resolution, having looked for suitable Newsroom backdrops and testing out various old television style effects. We delivered the video to the client for them to use to promote their show next year.
Capall Dorcha were excited by the video, with the high-resolution 4k images reflecting the high-standard of acting and atmosphere created with the film.