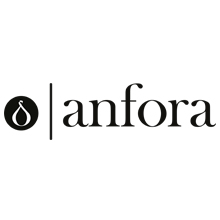 Anfora Wine Bar & Restaurant
Last year we created a promo film for the gorgeous new wine bar in Edinburgh called Anfora. Elegant & relaxed, Anfora is a hidden gem located in the oldest commercial building in Scotland's capital city.
Anfora offers a unique drinking & dining experience. Primarily focusing on organic & natural (biodynamic) wines from small independent producers around the world, thus introducing wine lovers to new tastes & flavours. Our food is imaginative, created from fresh, seasonal produce & designed to compliment our wine list. We like to keep things simple, without skimping on quality.
The aim is to give people a place to encounter thrilling wines & exceptional food without the expensive trappings of high-end restaurants.
We've tried to create this atmosphere in the film we made, utilising the A7S+Shogun combo and a multitude of accessories. Bon appétit!